Hospitality Technology Pioneers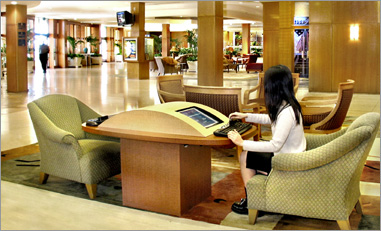 Logiclink, Inc. provides high-tech hospitality solutions that redefine "first-rate service." Our technological solutions integrate with your existing backend systems to assist hotels in delivering exceptional guest loyalty, service, and reputation.
We established Logiclink in 1990, with a mission to bring value and efficiency to the hospitality industry via automated transaction processing. Today we carry on this tradition by combining innovative technology products with the highest level of service mandated by our hotel clientele.
Logiclink's products are used extensively throughout the Hospitality Industry. Our major  contracts include Hilton, Starwood, Marriott, Hyatt Place, Caesars Entertainment,  Davidson Hotels and MGM Resorts. The Cyber-Shell  "I-License" is used extensively by Royal Caribbean Cruise Lines and Cunard Cruise Line throughout their fleet.
Our core values:
Focus – Do One Thing Well
By focusing on a single mission, Logiclink acquires and develops industry-specific experience for long term success.
Quality – It Pays in the Long Run
Quality products and services are always recognized and rewarded by customer loyalty and profitability.
Forward Thinking – Complacency is Unacceptable
Logiclink invests in continuous research and development to create innovated solutions and products for the hospitality industry.
Decency – Do the Right Thing
We believe that giving back to society is a key to success.